John
-name: John Walter Althen

-date of birth: Feb 11 1987

-favorite colour: magenta (color blind!)

-hobbies: none

-marital status: searching for bride

-occupation:student? rock star

-favorite food: string beans on pizza

-favorite animal: Walrus

-favorite movie:E.T.

-favorite class:spanish

-best friend:none

-favorite movie: The "other Matrix"

-favorite question: favorite movie:

-favorite pc game: Spiderman Cartoon Maker

-favorite video game system: Super NES

-favorite bands: Rage, Beck, Radiohead, Primas, Cake, Hot2Def, Weezer, Barenaked Ladies, Dave Matthews, OLGC Band (advanced)

-misc.: mark likes coke, and Subway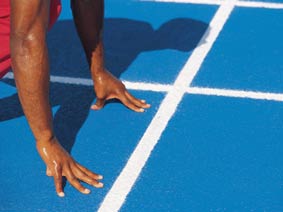 Phil
This is my good friend Hal. I took this picture on his birthday. I think he likes to be in pictures.
-name: Philmore
-date of birth: July 9th
-favorite colour: black
-hobbies: playing drums, and guitar
-marital status: taken by kate i love her!
-occupation: student, slacker
-favorite food: subway, choclate milk
-favorite animal: kittie
-favorite movie: the matrix
-favorite class: soccer class ahem i mean math
-best friend: BUHHHHH
-favorite question: couches rip
-favorite pc game: worms 2
-favorite video game system: ps1, nintendo
-favorite bands: Blink, A.S.B., Slipknot, Korn,
others,
-misc.: BLYVIN!!!!
Matt
name: matthew john paul zdancewicz

date of birth: april 15, 87

favorite colour: blue

hobbies: surfing, baseball, battlebots, and waveing at girls

marital status: Maddy :)

occupation: none

favorite food: mashed potatoes

favorite animal: meowchi

favorite class: art

best friend: Mr.Althen

favorite movie: surf ninjas, brink!, spinal tap, that thing you do, class of 1999

favorite question: "yahn't too?"

favorite pc game: starcraft/turbotax

favorite video game system: gameboy

favorite bands: beastieboys,ratm,spinal tap,40-4d,glencoe stop, noogie, mxpx, blink, 311, linkin park, mu330, new found glory,noogie, rollins band, weezer,cornelius,cake,ugly kid joe, happy party, Red head nation, Oasis, offspring, sound garden, asb, snot cold, hot 2 def, misc.flux, human facotor,purple legion, less then jake,
tug-causeing-war!


misc.:ninja stars

Billy
name: William George Miossi Jr. (just call me Billy)

date of birth: June 16, 1987

favorite colour: Forest Green

hobbies: chillin, music,eating, sleeping, and jousting

marital status: Im waiting

occupation: all-star hamburger flipper for Wendy's (I just found out I made the team!)

favorite food: sweet potatoes, steak, apple pie, whipped cream, mozzarela stix, and hot dogs roasted over an open fire.

favorite animal: salt the easter bunny

favorite movie: Gladiator, spinal tap, and U-571

favorite class: soccer class

best firend: none

favorite movie: Butter Cream Gang

favorite question: Why are you wearing that mask?

favorite pc game: Tree House encyclapedia/ Driver

favorite video game system: n64

favorite bands: beastie boys, rage against the machine, cake, glencoe stop, beck, butt-hole surfers, and 40-4d

misc.: Hello